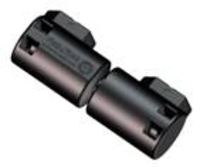 REELL LAUNCHING TI-160 TORQUE INSERT
Latest News From REELL:
On December 12th Reell will be formally launching the TI-160 Torque Insert.
The TI-160 is the first of their molded nylon inserts to have One-way torque.
The TI-160 is available with 4.0, 5.0 and 6.0 N-m of torque, and can be configured to the high torque in either the forward or reverse direction.
There will be a product introduction video featuring Mark Rivers posted to the TI-100 Series  product page on the website (as well as on YouTube).
Contact Blair Southeast if you would like to see a product sample.
We think this is a great addition to the Reell torque insert portfolio and provides additional options for our customers.