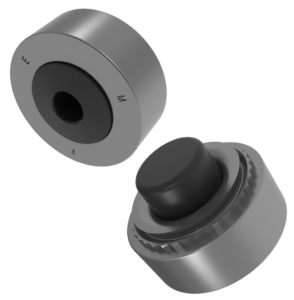 PEM'S REDESIGNED PreTect™ THREAD MASKING PLUGS
PreTect™ Thread Masking Inserts…a redesign from PENN ENGINEERING
Re-engineered for ultimate thread protection – reducing labor and increasing production throughput.
PEM® PreTect™ thread masking plugs were redesigned for improved thread protection during the paint or powder coating process. These specialty plugs are available for standard type self-clinching nuts in a variety of thread sizes and materials. Features include:
Fasteners are shipped with plugs already in place.
Plugs easily removed by end user with removal tool or with supplied removal tool.
Plugs can withstand 482˚F/250˚C temperatures.
Plugs are available for #4-40 to 3/8-16 and M2.5 to M8 standard type self-clinching nuts.
Check out the wide variety of components from PEM. Our experienced Sales Engineers at Blair Engineering Southeast can enhance your design with fasteners and much more.
Contact Blair Engineering Southeast today for more information.