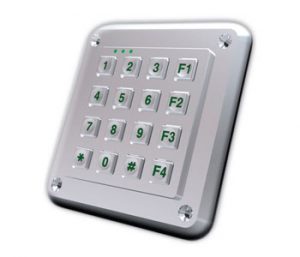 MNR TECHNOLOGY LAUNCHES RUGGED FORCE5 TERMINAL SOLUTION
MNR Technology launches Force5, a line of rugged terminal solutions.  They are the first manufacturer to develop and patent a PCI 3.0 compliant rugged terminal solution.
Force5 products exceed industry security and durability standards (IP, NEMA and PCI), providing the ultimate in reliability and longevity.

The Force5 system utilizes CNC and die cast aluminum and zinc alloys; other materials and processes, including sand casting, magnesium, thixo and sintering are also available. A wide variety of finishes and options are available, including secure backlit double-shot metal keytops.
The New Line of Force5 Rugged Products:
Micro QWERTY keyboard assembly
Micro electronic joystick control
High load control panel
Integrated membrane switch
IP67 digital radio
Rugged AN-MDUU
PCI 3.0 secure payment terminal
Wind meter control
Blair Engineering Southeast can show you samples of these durable terminals.  Give us a call today.
Contact us today.