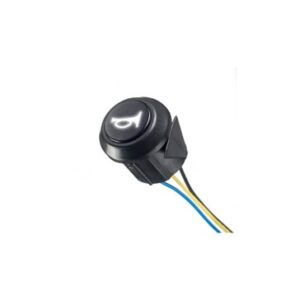 IV SERIES PUSHBUTTON FROM APEM
APEM's new IV panel switches
The IV series is a momentary pushbutton switch for embedded applications that is compact, water resistant and easy to install.
APEM's IV series is the best option for integration into joystick controllers, armrests, belly boxes on construction and heavy-duty vehicles. These pushbuttonss can also assist in transition from hydraulic to electric control systems.
Features
Increased safety with a NAMUR switch
Great tactile feedback
Endless customization possibilities
Total travel: 1.6 mm ± 0.4 mm
Typical operating force: 7.6 N ± 3 N
Maximum applicable force: 50 N
Check out the wide variety of components from APEM. Our experienced Sales Engineers at Blair Engineering Southeast can enhance your design with APEM's joysticks, pushbuttons, switches and indicators.
Contact Blair Engineering Southeast today for more information.