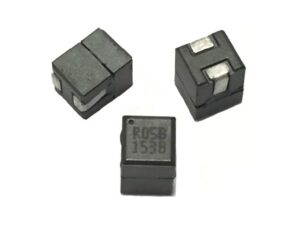 ITG OFFERS WORLD'S LARGEST SELECTION OF POWER BEADS
ITG offers the largest Power Bead selection in the world. ITG's wide range of elevated and SMD power bead inductors are designed and developed for high frequency and high performance DC to DC converter applications.
THE SMD Power Bead group offers a wide variety of power options. Some attributes are:
AEC-Q200 Compliant.
Ferrite based SMD inductor with lower core loss.
Inductance ranges and custom values are welcomed.
High current output chokes , up to 165.0 Amp with approx. 20% roll off depending on power bead
Varying height.
Varying to low profile foot print.
Ideal for Buck Converter, VRM & High Density Board Design.
RoHS & HF compliant.
Contact our Blair Engineering Southeast Sales Engineers today for more information.