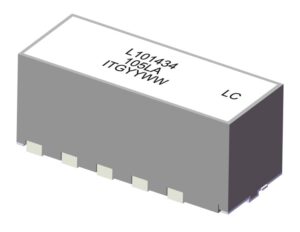 AN INDUSTRY FIRST – TLVR Inductor FROM ITG ELECTRONICS
The industry's First multiple phase TLVR inductor
ITG Electronics is leading the way with the Industry's first TLVR Inductor. These cutting edge none-coupling multiple phase TLVR inductor will enable designers to increase power density and reduce cost. Since smaller PCB now have higher power and capability, it is creating quite a space problem on the PCB.
The multiple phase incorporates up to 6 inductors into one package.  This shortens the PCB trace giving you more space for digital capabilities making this a higher phase quality. This design will save you space on the PCB. The TLVR inductor will require fewer pads giving the design a smaller footprint.
Check out the wide variety of components from ITG. Our experienced Sales Engineers at Blair Engineering Southeast can enhance your design with ITG's magnetics, EMI filters and more.
Contact Blair Engineering Southeast today for more information.