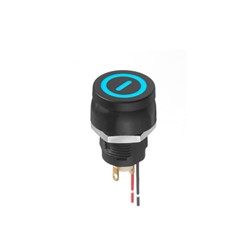 IG PANEL SWITCHES FROM APEM
APEM's latest IG switches 
The IG series is the latest pushbutton solution for joystick applications featuring late customization.
IG series pushbutton was specifically designed for grip applications, such as joystick controllers, armrests, and handheld devices. It brings greater flexibility, easy integration, and reliability. Featuring a separate snappable actuator thanks to post-assembly customization, it enables the IG to be scalable and set up even after mounting, seamlessly integrating into your grip application.
Features
Last minute snappable plunger
Strong tactile feedback
Different voltages for LED backlight
Customization can be done after installation
Check out the wide variety of components from APEM. Our experienced Sales Engineers at Blair Engineering Southeast can enhance your design with APEM's joysticks, pushbuttons, switches and indicators.
Contact Blair Engineering Southeast today for more information.