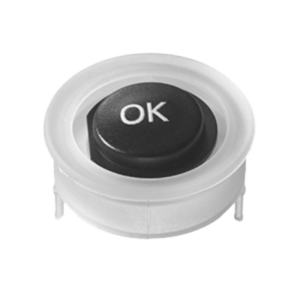 Compact, panel sealed, and fine design –all in one package
Last fall APEM launched a sealing for 10ZC, the center cap of Ultranavimec™. This allows you to design a complete control panel in matching design, specifications, and below panel height. Ultranavimec™ is a simple, aesthetic navigational solution for applications where space is limited, like handheld devices and handles.
The center cap from this Ultranavimec™ solution makes it possible to use independently when combined with the new 10ZCWY sealing. Designers can create a variety of complex input systems with this intuitive navigational device.
Features of the 10ZC:
Ultranavimec Ø22.0mm
10ZC cap Ø9.58 mm
Total height 7.56mm
Below panel height 5.0mm
Sealed to IP67
APPLICATIONS:
Medical equipment
Outdoor stage equipment
Joysticks
Coffee machines
Broadcast equipment
This new solution from APEM is reliable with a long lifetime and sealing for harsh environments.
Contact our Blair Engineering Southeast Sales Engineers today for more information.
Click below for more information about APEM's new 10ZC navigational component.