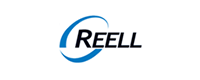 Reell
Product line description
Positioning hinges, torque inserts, wire wrap clutches and precision springs.
Reell is known for its innovative design capabilities, creating industrial hinges and small package torque solutions that help you transmit torque, control angular position and protect delicate components from excessive force. From our standard products to our custom hinges, wrap spring clutches, precision springs and wire forms, Reell is committed to meeting your needs through innovative quality design and manufacturing.
Reell engineers the most reliable and elegant torque solutions for laptop screen positioning, copy machine paper handling, self-storing automobile seat hinges, airplane headrests, medical kiosks, office furniture and much more. Whether you need a friction hinge, torque hinge, detent hinge, electric clutch, or slip clutch, our engineers and sales staff are ready to work side-by-side with you developing the right solution for your application.
Contact us to learn more.