Click Technology
Product line description
Magnetic components and switching power supplies.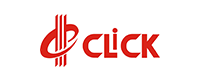 Click is a magnetic components and power technology solutions provider, specializing in product development design, production, sales and services of LED lighting power supply, power battery chargers, communication power supply, adapter, magnetic components, the electric car charger, charging pile, etc.
Contact us to learn more.