Igarashi Motors
Product line description
DC Motors and Geamotors.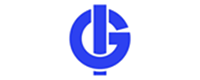 Igarashi Motors specializes in the design and manufacture of small, permanent magnet DC motors and gear motors. For over half a century, Igarashi Motors has been dedicated to providing quality product and service to customers. Since its establishment in 1952, Igarashi Motors has grown to include a large variety of DC motors, armatures, high voltage motors, and gear motors to supply a complete range of products to best meet customers' needs. Motors are designed for a wide range of commercial and industrial applications, including power tools, home appliances, automotive, and business equipment products.
The core advantage to Igarashi Motors is that each motor is designed to the specifications of each application. This unique feature means that each motor is custom-made to meet the needs and desires of each customer, from design to implementation. Igarashi Motors is committed to bringing its customers the best engineering, sales, and service to meet their application needs. They strive to develop long-term relationships and mutually beneficial partnerships with customers, priding themselves on the ability to engineer each motor to meet the specifications of their applications.
Contact us to learn more.